Eschmann washer disinfectors offer reproducible, validated cleaning and disinfection performance and are proven to be an effective way
to help remove proteins and contaminants prior to sterilisation.
Conducting the cleaning & disinfection in an automated process, not only saves labour hours, but also helps to ensure that the risk of stick-injury and infection from manual cleaning, is radically reduced, thus helping to make this part of the process as safe as possible.
Choosing the right thermal washer disinfector to ensure effective instrument cleaning and disinfection will depend on
several factors, including the size of your workplace and the number of patients being treated.
Eschmann have two different sized washer disinfectors available to suit the size of your workplace.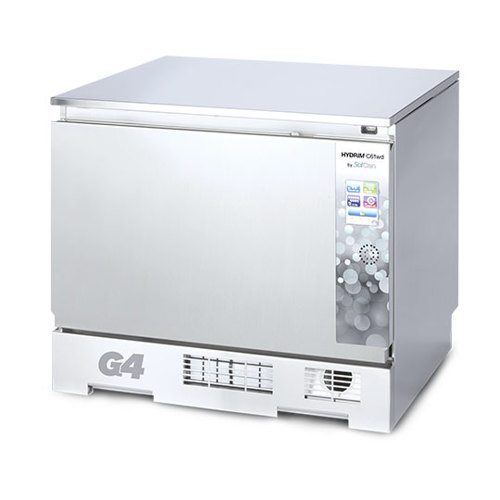 Hydrim C61 WD Benchtop Washer Disinfector
The world's most advanced benchtop washer disinfector.
The SciCan Hydrim C61 WD benchtop washer disinfector is the world's most advanced benchtop washer disinfector for the effective cleaning and disinfection of contaminated instruments. This washer disinfector is ideal for smaller workplaces where space is at a premium.
Read More
Part no. 8946104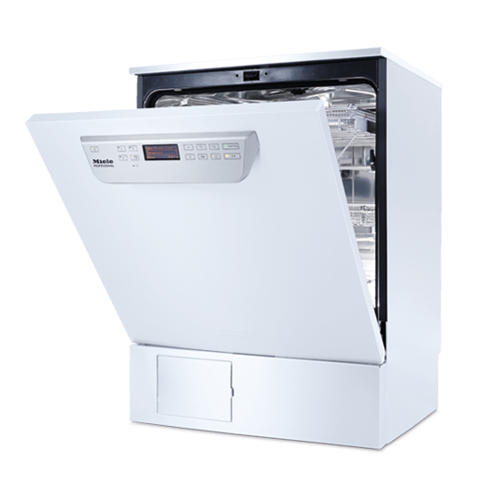 PG8581 Underbench Washer Disinfector (Veterinary)
Large capacity, free standing washer disinfector configured for veterinary practices.
The Miele PG8581 is our most popular large capacity underbench washer disinfector, and is now available with configurations specifically designed for veterinary practices.
Read More
Part no. 8985856