From the rinsing of cleaned instruments to the water used to create the steam required to sterilise your instruments, it is essential that water of the correct quality is used.
The adoption of a validated, medical grade RO water system will provide an efficient and affordable alternative to traditional systems.
Select the product below for more details on the Eschmann RO water system.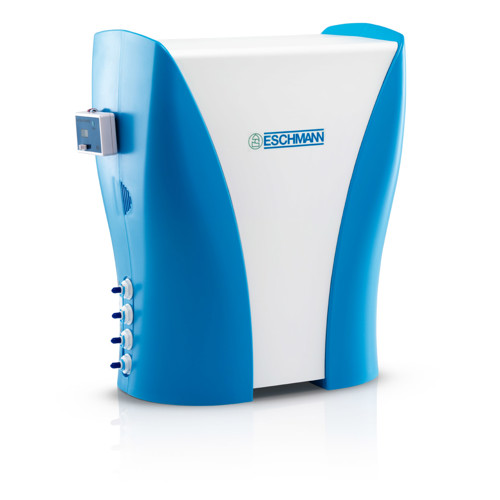 RO Water System Including UV Light
RO water system providing on-demand reverse osmosis (RO) water for your surgery and decontamination equipment.
The reverse osmosis (RO) system from Eschmann is an on demand source of high quality, purified water to use within the practice. The unit produces more water in a shorter time, than can be produced by a conventional water distiller and with its compact size enables it to fit neatly and discretely into any available cupboard space.
Read More
Part no. 8785154UVCSHW